The question most beginners often ask is "What Is Email Marketing And How Does It Work. Email marketing continues to lead the pack in digital marketing. It has consistently outperformed other forms of marketing. Despite the rise of relatively newer platforms like social media, search engine marketing, and messenger chatbot, email continues to outshine them.
This post will explore email marketing basics, diving into the benefits of email marketing, strategies, and tips for successful email marketing campaigns. Consider it your crash course on email marketing.
What Is Email Marketing And How Does It Work
What Is Email Marketing – The Basics Explained
Email marketing is a branch of digital marketing that involves sending emails to your prospective customers and existing customers. It's great for nurturing leads and converting them into customers in a cost-effective way. So you can send a series of emails to your prospective buyers to guide them in making their buying decision and moving them forward until they make the purchase.
And you are able to maintain contact with old customers without major advertisement costs. It has this kind of snowball effect on your advertising. When you get new customers through the advert and you capture their email address, you can always promote other relevant offers to them later.
You don't have to pay for ads to reach this same customer every time you have something to sell, instead, you simply shoot them emails. The fun thing is subsequent advertising effort builds on previous ones to continually build your email list.
This is the smartest way to recoup your advertising costs. Increase your profit margin and have more money to spend on advertising. Now let's consider the benefits of email marketing – Click here to read more…
3 Tips How To Do Email Marketing As A Beginner
You can set-up your email marketing system in your business with these simple steps.
1. Create A Lead Magnet: This is an ethical bribe. Something that is so valuable that your customers are willing to give you their email address in exchange for it. Lead magnets could be e-books, special reports, video training, audio training, cheat sheets, etc. Just be sure it solves a specific problem for your prospect and it's easy to understand and implement.
2. Set Up Your Opt-In Form: The opt-in form is where your prospective customers give you their email address in exchange for the lead magnet. Basically you request their name and email address. The opt-in form can be placed on your blog or a landing page on your website.
3. Create Autoresponder: Next you sign up with an email service provider like Aweber, MailChimp, Getresponse, etc. After signing up, you'll create a series of messages to welcome your subscribers and nurture them to make their first purchase or series of purchases. This autoresponder sequence will be sent out every time someone subscribes to your list.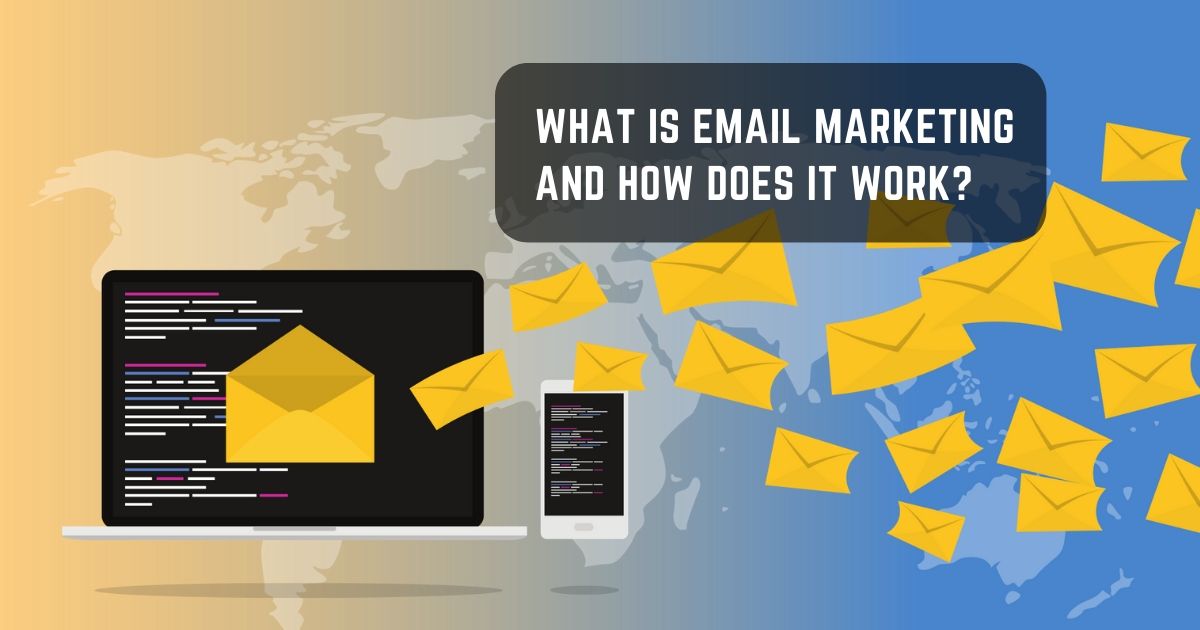 3 Email Marketing Strategies You Shouldn't Ignore
Of course, you will be more successful with email marketing when you have a solid strategy. Let's consider some important things about top email marketing strategies:
Define Your Goals: Decide what you want to achieve with your email marketing campaign and build your campaign towards achieving that goal. For instance, a campaign might focus on nurturing leads, product launch, or getting repeat purchases.
Segmentation: It is important to segment your list based on attributes the people have in common. For instance, you can place your buyers in one list and your prospective buyers in another list.
On a deeper level, you can segment your buyers further based on their past purchasing behavior, in order to send them relevant offers in the future. The idea is sending the right message to the right person at the right time.
Personalization: The key idea in personalization is relevance. Your message has to be relevant to the person on the other side of the screen. You can achieve this by using data insight provided by your email marketing tool based on your customer's interaction and purchase habits.
For instance, if you're promoting pet food, you don't want to send promotional emails of cat food to a dog owner, especially when they have purchased dog food from you in the past. Getting personalization right helps you become a trusted advisor to your customers. Since your recommendations are relevant they're more likely to buy from you.
4 Email Marketing Tips You Should Keep In Mind
Level up your  email marketing game with these easy to follow tips;
Consistency: Be consistent in your approach. Don't ghost your list and show up out of the blues after some months. It doesn't work like that. Set the right expectation of how often you will send out emails and stick to it.
Be a bright spot in their inbox: Don't be desperate. You don't want to be the "buy my stuff, buy my stuff, buy my stuff" kind of guy or gal. Make your emails interesting to read, so much that your customers won't mind you selling to them.
Segmentation and personalization: Send the right email to the right person at the right time. Personalization goes beyond mentioning your subscriber's name. Use data insight to send relevant messages and promote relevant offers.
Optimize for mobile: People rely more and more on their mobile devices to do a lot of things, including reading emails. Statistics show

42% of emails are opened on mobile devices

. 
Email Marketing Services
Email marketing is made easier using automation tools from Email Service Providers. These tools will enable you to set up your autoresponders, gather data insight on the performance of your emails. Some examples of email service providers include; Aweber, Getresponse, MailChimp, Campaign Monitor, Active Campaign, etc.
These are paid services but a good number of them will offer you 30 days or 60 days free trial. Here are the once I personally recommend and use for my email marketing here
But MailChimp has a free plan that is capped at 2000 subscribers and 12,000 messages per month. In this free plan, there's also autoresponders and A/B testing and reporting features included. It's a good place to start, then you upgrade to their premium plans as your business grows.
Conclusion
If you have been sitting on the fence concerning email marketing, it's time to dive in and make it work for your business. Integrate email marketing with other digital marketing channels you are already using, to get better results.