13 Most Frequently Asked Questions On Email Marketing - FAQ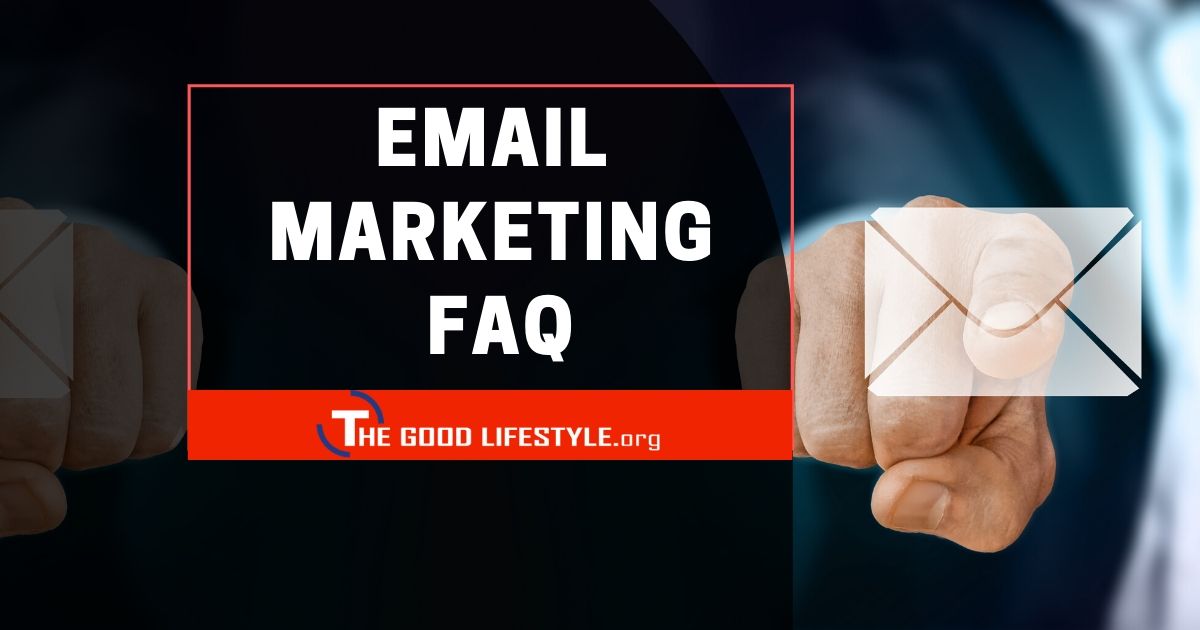 Below are some of the top email marketing faq (frequently asked questions) that will help you to become a better email marketer…
1. How Can I  Do Email Marketing For Free?
You can start email marketing for free using MailChimp. MailChimp has a free plan (not the free trial) which is limited to your first 2000 subscribers and 12,000 emails per month. Plus it has useful features like automation (which allows you set up autoresponders) and, A/B testing and reporting included in this free plan. Basically, it's enough to get you started, then you upgrade to their premium plans as your business grows.
2. What Are The Types Of Email Marketing Campaigns?
The major types of email marketing campaigns are Engagement Emails and Transactional Emails
3. Why Email Marketing Is The Best?
If you're wondering why all the rave about email marketing, here are some reasons;
Gives you high ROI: Email marketing gives a higher ROI - 44 dollars for every 1 dollar spent- than other digital marketing channels including social media.

Your email list is an asset: Email marketing continues to generate revenue for your business for a long time and maximizes your customers life time value (LTV)

Smart optimization of advertisement expenses: Integrating your digital advertising efforts with email marketing ensures you get the most out of your ad spend. Ads bring the customers in and email allows you to continue promoting relevant offers to them for years - even without spending on ads.
4. What Are The Disadvantages Of Email Marketing?
These are some disadvantages of email marketing;
Spam: If you don't do email marketing the right way, your messages might end up in the spam folder or even get flagged as spam by the person receiving the email.

Learning email copywriting: To stand out in the inbox and generate sales, you need to understand fundamental copywriting principles. Learn them and you should be fine.
5. How Much Does Email Marketing Cost?
The main cost you'll incur is the subscription fee of your email service provider - Aweber, Getresponse, MailChimp, etc. And if you decide to outsource your email marketing campaign to a freelancer or agency, you'll have to pay them, too.
6. Can You Make Money With Email Marketing?
Yes. Email marketing has been cranking out money for those that know how to use it in their business.
7. Why Do We Need Email Marketing?
Email marketing increases customer engagement and loyalty.

It is a cost-effective way to advertise your products or services and nurture prospective customers into customers.

It generates a high ROI. It generates the most ROI of any digital marketing channel.

It's an easy way to get feedback from your customers. And this feedback guides you in deciding the kind of products or services you can add to your current products or services offerings.
8. What Is The Best Email Marketing Platform?
The option that'll be best for you depends on your marketing needs and budget. You would want to look out for features in an email service provider that will help you achieve your email marketing goals.
9. How Do I Monetize My Email List?
You can monetize your list in the following ways;
Selling your products or services

Selling other people's products or services - that is affiliate marketing

Solo ads. You could be paid to send email ads to your list
10. What are the types of marketing emails?
Welcome emails

Promotional emails

Confirmation emails

Lead nurturing emails
11. How Can I Capture Email addresses?
You capture your prospect's email address by setting up an opt-in form and offering them something of value (lead magnet). Valuable enough for them to give you their email address in exchange for it.
12. Is It Illegal To Collect Email Addresses?
That depends on how you're collecting these email addresses. If the owners of the email addresses gave them to you, then they will be willing to hear from you. That's not illegal. But if you buy their email addresses or get it by using shady tactics, that's not right.
13. How Do I Get Email Subscribers?
You can get subscribers using diverse methods.
Basically you create your lead magnet and set up opt-in forms and landing pages or squeeze pages to capture email addresses.

Then you promote your lead magnet on your blog, YouTube channel, social media, podcasts etc.

Be sure to have the link to your landing page on these platforms. And if it's your blog, you can place your opt-in forms at strategic parts of your page.

People who are interested in getting your lead magnet will click the link to your landing page and fill out the form.